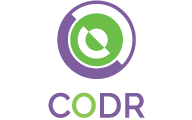 ---
CoDR (Coding Done Right) is a full-service coding and quality review agency. Our staff consists of the nation's foremost home health and hospice coders and quality assurance consultants, with access to top industry resources.
Selman-Holman's CoDR team includes trained and certified OASIS consultants ready to meet your agency's needs. CoDR assigns an individual coder/OASIS specialist to each client, as well as backup staff, providing the most personalized service in the business. We guarantee the work of each staff member, auditing the work of all staff regularly for quality. We hold our coders and OASIS specialists to the highest standards in the industry, requiring minimum scores on certification exams.
Our home health industry experts are leaders in home health and hospice consulting, including HCS-D certified coders who meet only the most exacting of standards. Our certified OASIS quality review staff hold one or more certificates as Certified OASIS Specialist-Clinical (COS-C) and/or Homecare Clinical Specialist-OASIS (HCS-O). Many of our credentialed experts hold additional professional certifications in specialty areas including wound care and ICD-10.
ICD-10
Lisa Selman-Holman and her team were among the first home care coders to achieve AHIMA Approved ICD-10-CM Trainer Certificates. She has personally provided training to thousands of coders and all those who code for clients with CoDR. We require all our CoDR team members to be certified in ICD-10 through the Board of Medical Specialty Coding and Compliance (BMSC).
Coding Services
For the agency that needs part-time coding assistance, to the agency that needs 100% coding coverage, CoDR can assist your home health or hospice agency with all its coding needs. We assign one of our expert coding consultants to every client account, assuring that you have all the resources you need at your fingertips. All coding services are completed within 48 (business) hours and top-quality coding is guaranteed.
OASIS Review
Whether your agency is looking for review of every OASIS completed, or just a few, CoDR can help! Our team of COS-C and HCS-O credentialed experts will provide you with a comprehensive review of your OASIS assessments. Let our team help you find those areas that may be placing your agency at risk for medical review, indicate a need for education among your staff, or simply are incomplete. Our experts are trained and up-to-date in the most current industry standards and regulations for OASIS completion and are ready to help.
ICD-10-CM
Don't let your agency fall behind! CoDR has a team of industry experts, trained as AHIMA Approved ICD-10 Trainers/Ambassadors and led by Lisa Selman-Holman. Let our team assist you with the new and complex ICD-10 codes and their applications, ICD-10 education, and assisting in coding your claims.
Coding Audits
Need a quarterly review of your agency's coding or just an audit of one of your agency coders? Your agency's coding plays a key role in reimbursement, compliance, and can make or break a claim on medical review. Let our CoDR experts review your coding to assure that your agency's coding meets all coding guidelines and supports your claims.
Other services
Comprehensive online training on ICD-10-CM through CodeProU
Operations consulting
Clinical forms review and recommendations
Documentation improvement offerings through CodeProU as well as webinar and on-site training
Quality review of your coding
Gap Analysis – operational and clinical
ICD-10-CM coding to reduce coding backlogs