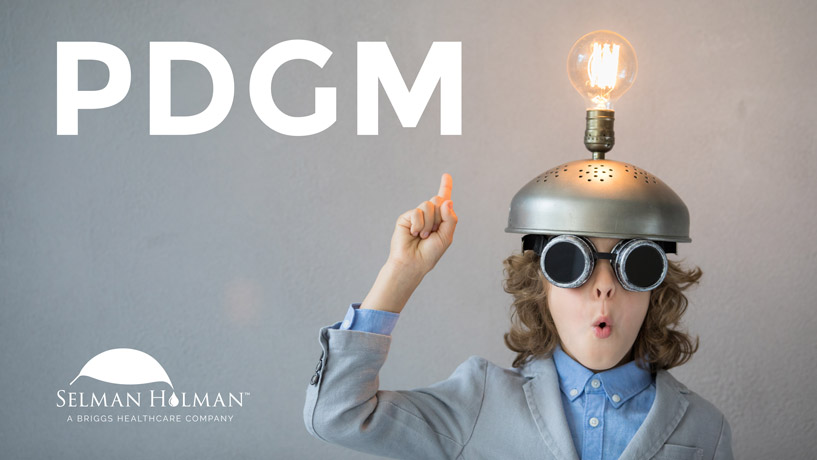 PDGM: Hysterics of the Year 2000 all over again (Chicago, IL)
The Patient Driven Grouper Model is the first major change to the home health payor system since 2000. We are moving away from therapy utilization driven payment to a payment largely driven by diagnoses codes. This course will provide an overview of the PDGM along with practical guidance and action items for readiness for January 1, 2020, including improving agency efficiencies to decrease days to RAP, investigating agency LUPAs and correcting as necessary, raising the level of quality and accuracy of your diagnosis coding and more.
What we'll cover:
Identify the major aspects of PDGM
Explain community vs. institutional as a component of PDGM
Explain operational changes necessary for 30 day payment periods
Explain Low Utilization Payment Adjustments (LUPAs) and their impact on payment
Explain the role of the primary diagnosis and other diagnoses in PDGM
Explain the functional component of the billing code derived from OASIS items
Explain the significance of the changes to OASIS known as OASIS D1
CEUs
Selman-Holman & Associates, LLC is an approved provider of continuing nursing education by the Texas Nurses Association, an accredited approver by the American Nurses Credentialing Center's Commission on Accreditation.
Refund policy
Fourteen (14) days or more before scheduled seminar date = 100% refund
Thirteen (13) to seven (7) days before scheduled seminar date= 75% refund or credit
Six (6) days or less before scheduled seminar date= No refund or credit
* Only applies to seminars put on by Selman-Holman & Associates
Speakers
Lisa Selman-Holman

JD, BSN, RN, HCS-D, COS-C, HCS-O, HCS-H, AHIMA ICD-10-CM Ambassador, Founder, Selman-Holman & Associates

30+ years in home care as a RN and Attorney practicing exclusively in home care. Owner, Selman-Holman & Associates, LLC & CoDR-Coding Done Right. Home Care Coding Specialist-Diagnosis (HCS-D) national advisory board for the Board of Medical Specialty Coding and Compliance (BMSCC) Board HCS-O for OASIS Competency.