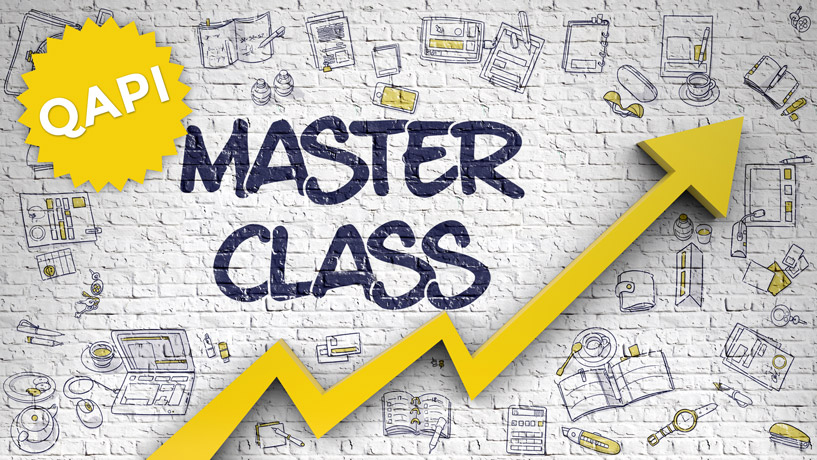 Quality Assessment Performance Improvement
The 2018 Home Health Conditions of Participation require agencies to have a comprehensive quality assessment performance improvement (QAPI) program that can positively impact outcomes in clinical care, infection prevention and control, and effectiveness of interdisciplinary care coordination. Improving your outcomes has never been more important!
You may have a "QA" program at your agency now: how effective is it? Does it meet the requirements of the 2018 CoPs? Is it worth the time you spend on it, or is it mostly "busy work" that looks good on paper, but doesn't really improve your quality of care outcomes?
Join Teresa Northcutt, Quality Specialist, for a QAPI Master Class and return to your agency with a QAPI program ready to put into action. You'll get hands on practice with your reports (not those faux reports) and a customized QAPI program to take back to your agency at a fraction of the price of having a consultant come to your agency.
This one-day program will include the following:
Outline the key components of QAPI in the 2018 Conditions of Participation and Interpretive Guidelines
Explain QAPI using Joint Commission and Institute for Healthcare Improvement principles
Bring your agency's CASPER reports to analyze, identify and prioritize areas of focus for your agency's QAPI program
Identify high-risk, high-volume, problem-prone areas of care and choose appropriate targets for improvement
Learn techniques of Root Cause Analysis, brainstorming and PDSA (rapid cycle improvement using Plan-Do-Study-Act) as part of your QAPI process, and take home chart audit tools specific for your chosen measures.
Apply QAPI principles and processes for an infection control measure, an outcome measure and a process measure using home health case studies
Take home templates adapted for your target outcomes, including problem statement, root cause analysis, action plan, PDSA worksheets, and monitoring tools.
Identify data resources, Home Health Quality Improvement best practice packages and other resources to compliment your QAPI activities
Discuss how care coordination best practices can be integrated into QAPI to improve outcome measure performance and patient satisfaction scores.
Speaker
Teresa Northcutt

BSN, RN, COS-C, HCS-D, Quality Specialist

Teresa specializes in training on OASIS Assessment. documentation, and coding, focusing on customized education for clinical staff. She has also presented on quality outcome improvement, agency communications and processes, and care transitions for state and regional conferences. Teresa brings comprehensive and contemporary knowledge of home care and quality improvement methods.