The Patient Driven Grouper Model (PDGM) is the most significant change to the home health payor system since the year 2000. We are moving away from therapy utilization driven payment to a payment largely driven by diagnosis codes.
In this new in-depth course, home health industry expert Lisa Selman-Holman will cover PDGM success tips including:
Understanding your percentage of institutional vs. community referrals
How to improve your coding accuracy
How to improve staff knowledge of guidance regarding the functional items
And much more
Join us July 9 in Chicago for a one-day training event to learn about PDGM and what you can do to prepare. Click the link below to register!
---
PDGM: Hysterics of the year 2000 all over again
Lisa Selman-Holman, Founder, Selman-Holman & Associates
Jul 9, 2019 | 8:30am-5:00pm Chicago, IL
---
About the PDGM course
"PDGM: Hysterics of the year 2000 all over again" will provide an overview of the PDGM along with practical guidance and action items for readiness for Jan. 1, 2020, including improving agency efficiencies to decrease days to RAP, investigating agency LUPAs and correcting as necessary, raising the level of quality and accuracy of your diagnosis coding, and much more.

What you'll learn
The major aspects of PDGM
Community vs. institutional as a component of PDGM
Operational changes necessary for 30-day payment periods
Low Utilization Payment Adjustments (LUPAs) and their impact on payment
Role of the primary diagnosis and other diagnoses in PDGM
Functional component of the billing code derived from OASIS items
Significance of the changes to OASIS known as OASIS D1
About the speaker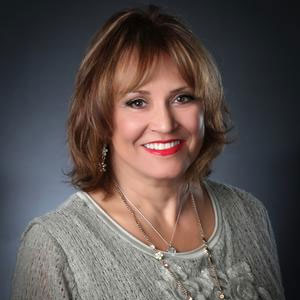 Lisa Selman-Holman, JD, BSN, RN, HCS-D, COS-C, HCS-O, HCS-H, AHIMA ICD-10-CM Ambassador | Founder, Selman-Holman & Associates
Lisa has done it all in home health care, from entry-level nurse to home care executive, and now, national educator and consultant. She puts her more than 30 years' experience into many projects, including editing the only home-health-specific coding manual and working one-on-one with agencies through audit and operations reviews. She serves or has served on multiple national advisory boards crossing clinical issues.