Our new PDGM grouper allows you to project Health Insurance Prospective Payment System (HIPPS) codes for expected revenue. Now you can easily project a HIPPS code based on the data at the beginning of the billing period, allowing for faster RAP submissions.
The dollar amounts will be calculated based on the patient's zip code. There is an indicator warning when that particular HIPPS code results in a LUPA based on the number of visits entered.
Developed in partnership with SimpleLTC and modeled after the interactive CMS grouper, our PDGM grouper uses claims data and clinical information to determine a HIPPS code. It's a robust tool for pre-determining your HIPPS code for the RAP and using projected finances for planning care.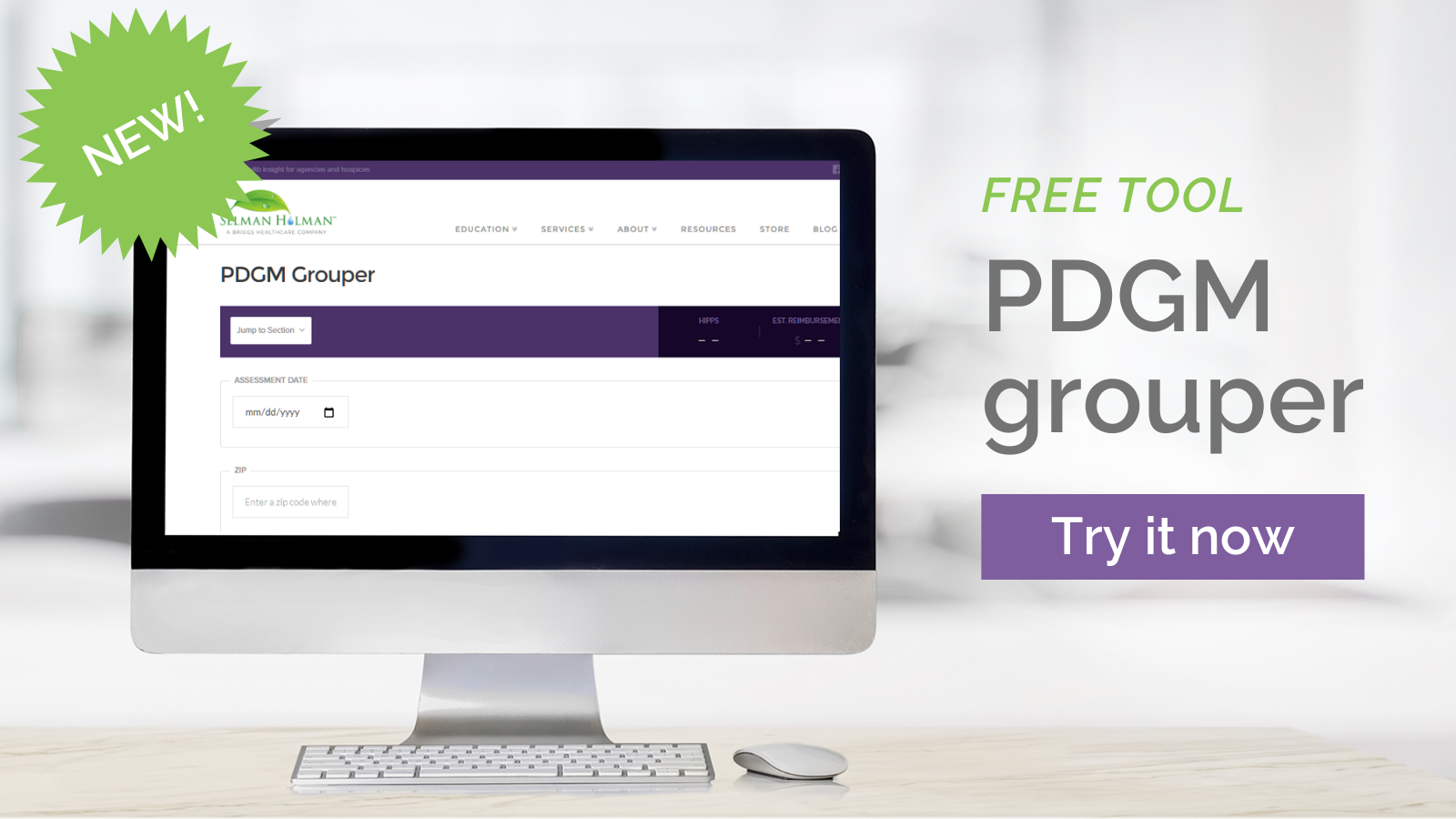 At the end of the on-demand webinar Operationalizing the RAP 2021, Lisa's provides a short demo of the PDGM grouper tool. To the view the free webinar & demo, click here.
---
Save your grouper results and share with your team
Want to share your PDGM grouper report or save the results for future use? Just complete the form at the bottom of the tool to receive your personalized report directly in your inbox.