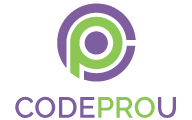 Advanced Online Training for Home Health & Hospice
---
From novice to expert, CodeProU provides education for everyone
CodeProU offers a wide variety of online training including:
ICD-10 Diagnosis Coding

OASIS

PDGM

5-Star Ratings

Industry Updates

And Much More
Explore our courses and bundles
---
About our online training
We are proud to present the most comprehensive home health and hospice training courses available. 
Our online training courses include instructional videos, handouts, quizzes, a final exam to test your knowledge. We offer several different subscription options including 3-month, 6-month, 12-month and custom subscriptions for agencies.
More features of CodeProU:
All training developed and taught by AHIMA-approved ICD-10 trainers with decades of experience in home health and hospice including Lisa Selman-Holman and Teresa Northcutt. 

Access to a Subject Matter Expert (SME) during your subscription  via the discussion tool or email

CEUs for nursing and AHIMA coders, plus BMSC certification and Texas Home Care Administrator hours

Subscription-based training, full access to course(s) purchased 24/7 during subscription period

All training courses are updated as new information is available from CMS, AHA Coding Clinic, etc.
Why choose CodeProU?
In a word: Results. Many ICD-10 training programs available offer a generic "one size fits all" approach. Focusing only on the actual ICD-10 coding component often ignores what it takes to make a coder an overall success in ICD-10 in home care. CodeProU provides education on how diagnosis coding fits into home health and hospice processes, what a coder needs to know regarding eligibility for the setting, and how codes interact with the respective payment systems.
---
Testimonials
"The ability to complete the course at my own pace is invaluable to me. The content is completely thorough. No guesswork. No doubts. The cost efficiency of having the HCS-O credential is not good when compared to the cost of COSC so I will need to decide whether to go back the the COSC or continue with the HCS-D. But overall, Selman Holman products rule and as far as I am concerned, there is no other organization who can put together such a thorough course for us to use as our very important education tool. I have recommended this course to just about everyone I know who is either currently certified or plans to certify in OASIS." - Darla Buckner, OASIS-D1: CEU Package
"Thanks to these practice exams, I feel very confident in my ability to pass the HCS-O. This is the best way to prepare for the exam." - Angela Catugal, O-KAT Practice Exam
"Excellent Course! Lisa Selman Holman is very helpful in explaining codes, conventions and guidelines. I would highly recommend this course to anyone wanting to learn to code." - Felicia Mooney, Level 2 Coding for HH & Hospice
"I was lost in my efforts to study, this course offered it all in a very easy format." - Tina Layne, Level 2 Coding for HH & Hospice
"I very much enjoyed this exam review. I not only feel ready to sit for my exam, I am excited!" - Amber Casados, HCS-D Exam Review

"I cannot say enough about the effectiveness of this course; for me it made difference between passing & failing the HCS-D Exam. Mrs. Selman-Holman delivers information about the most important areas of the ICD-10 Manual in an engaging and professional way. Her deep knowledge of the subject matter is evident, and the course is organized efficiently. She leaves no stone untouched, focusing, in each Chapter, on the most challenging and difficult areas, and she instructs in these areas in a clear manner that makes them understandable. There is information on the best ways to study, and excellent exam strategies. There were several bits of info shared during the lectures that simply "pulled it all together" for me. Best of all are the Quizzes and Exams, which I found to be excellent tools to identify what areas I most needed to review.
The bottom line for me is that the results speak for themselves. Before I sat for my second try on the HCS-D exam, I listened to the lectures at least three times, taking notes, and studying as needed. I took the Quizzes and Exams numerous times. And as of yesterday, I earned my HCS-D!!! Thanks you, Lisa Selman-Holman, you gave me the edge I needed; your course absolutely helped me prepare to be successful at this exam, and I was." - Susan Craig, HCS-D Exam Review

"I learned many things, as a nurse for many years I feel much more confident in my documentation, ability to discern, assessment skills. I am grateful to have this knowledge." - Stephanie Valido, OASIS-D1: Define, Detail, Discover