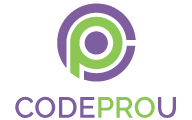 Advanced Online Training for Home Health & Hospice
---
Explore our courses and bundles
---
We are proud to present the most comprehensive home health and hospice ICD-10 training program available.
The field of diagnosis coding has grown rapidly since the implementation of ICD-10-CM in 2015. Each year, changes are made to the codes, alpha and tabular list, and to guidelines. CodeProU provides the initial training and training for those updates each year. Everyone is looking for a solution to ICD-10 training…and you just found yours!
AHIMA and CMS recommend 40-50 hours of training for coding and clinical staff. Make no mistake, education and preparation are key to minimizing potential coding errors, reducing internal process slowdowns, claim denials, and cash flow disruptions.
We offer diagnosis coding courses in three levels:
Level 1 includes the foundational concepts every coder needs to know—the conventions and general coding guidelines and how to use the coding manual.
Level 2 continues the coder's education with chapter specific guidelines and plenty of practice. Sprinkled throughout these courses are modules that include legal and ethical issues, how OASIS and coding interact, documentation expected, etc.
Level 3 includes a comprehensive exam review course for those studying to take the HCS-D exam.
OASIS Coding Training
OASIS changes will continue to be made by CMS and those "in the field" are required to understand and follow CMS guidance and updates. CodeProU's comprehensiv OASIS training prepares the clinician and non-clinician alike for the role of reviewing the OASIS data as well as taking either of the well-known exams.
What is Role-Based Training?
Role-Based Training (RBT) has been shown to be most effective when presenting information to adult learners. Employing RBT provides individuals with the knowledge and skills they need to perform specific roles within an organization and can result in a significant positive effect on user adoption, retention of material, and the overall success in understanding ICD-10 applications.
Why choose CodeProU?
In a word: Results. Many ICD-10 training programs available offer a generic "one size fits all" approach. Focusing only on the actual ICD-10 coding component often ignores what it takes to make a coder an overall success in ICD-10 in home care. CodeProU provides education on how diagnosis coding fits into home health and hospice processes, what a coder needs to know regarding eligibility for the setting, and how codes interact with the respective payment systems.
The CodeProU Difference
Courses developed and taught by Lisa Selman-Holman, one of the industry's most trusted home health/hospice coding experts
Teresa Northcutt lends her expertise for the Anatomy and Physiology, Documentation, and other courses
All training developed and taught by AHIMA-approved ICD-10 trainers with decades of experience in home health and hospice
Subscription-based program provides ongoing training as often as necessary
Updated content as new information is available from CMS, AHA Coding Clinic, etc
On-demand, web-based format, with audio and video, worksheets and quizzes
CEUs for nursing and AHIMA coders, plus BMSC certification and Texas Home Care Administrator hours
Comprehensive anatomy, physiology and pathophysiology component for clinicians and coders
On-demand, web-based learning platform, including competency testing
Availability of module content beyond ICD-10
Access to a Subject Matter Expert (SME) during the training
Email support for ICD-10 education
Position-specific training modules