On Jan. 1, 2020, "business as usual" will be a thing of the past with OASIS-D1 and PDGM going into effect.
Unlike other providers, home health agencies bill based on clinicians' documentation. Strong documentation will be the key to accurate coding when identifying the appropriate primary diagnosis to determine the clinical group and all pertinent diagnoses relevant to payment.
Consequently, the upcoming regulatory changes will increasingly place pressure on clinician's documentation competency for both payment and to meet the CoP standards. But not all the burden falls on the clinicians. The patient-driven groupings model (PDGM) will impact every aspect of the agency's operations from referral to discharge. Agencies will need to implement procedures that balance business skills between all departments.
In this free webinar, Sharon Hamilton and Lisa Selman-Holman explain the connection between PDGM and the timely completion of the OASIS items in the comprehensive assessment.
At the end of the webinar, Lisa Selman-Holman will join Sharon for a Q&A.
---
[Free webinar] PDGM and OASIS-D1/Comprehensive assessment: The value of one thought process
Lisa Selman-Holman, JD, BSN, RN, HCS-D, COS-C, HCS- O, HCS-H, AHIMA ICD-10-CM Ambassador | Founder, Selman-Holman & Associates
Sharon Hamilton, MS, RN, CFDS | Clinical Consultant, Briggs Healthcare
---
What you'll learn
Identify changes from PPS to PDGM
Understand the increasing importance of documentation for regulatory changes
Recognize the benefit of integrating OASIS items into the comprehensive assessment for clinical meaningfulness
Identify ways to promote and support a balance of skills between all departments
About our speakers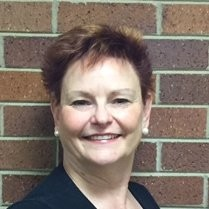 Sharon Hamilton, MS, RN, CFDS, is a Clinical Consultant for Briggs Healthcare. Sharon has been a registered nurse for over 40 years, with 20 years in home care and 10 years at Briggs. She currently holds degrees in nursing, business, and rehabilitation counseling and is working on a certification in hypnotherapy.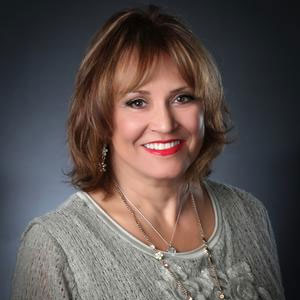 Lisa Selman-Holman, JD, BSN, RN, HCS-D, COS-C, HCS- O, HCS-H, AHIMA ICD-10-CM Ambassador, has done it all in home health care, from entry-level nurse to home care executive, and now, national educator and consultant. She puts her more than 30 years' experience into many projects, including editing the only home-health-specific coding manual and working one-on-one with agencies through audit and operations reviews. She serves or has served on multiple national advisory boards crossing clinical issues.
Webinar sponsors
This webinar is sponsored by Briggs Healthcare and Selman-Holman. Feel free to share this training opportunity with your colleagues.