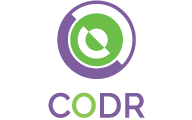 We've been working with your team for two months now and are very pleased with the results. Information we receive is both timely and helpful. Your service essentially pays for itself through increased revenue, improved accuracy and robust clinical evaluation. We are grateful for the support we receive and look forward to a long working relationship.David F.
We have truly enjoyed the service we receive from the CoDR team. Prior to CoDR, we used another vendor for our outsourced coding services and the coding was 5+ days behind. Once we made the change to CoDR, our turnaround time has been 2 days (or less) and the quality has improved as well. We could not be more pleased!R.B.
---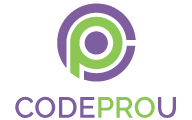 Lisa Selman-Holman's online OASIS course is a comprehensive in-depth presentation. CodeProU was the perfect preparation course for me to complete and I'm pleased to report I passed the OASIS exam last week! Her online course prepares you well for sitting for the COS-C or HCS-O exams.Sue Kennedy, RN, BS, CWOCN, FACCWS, COS-C, RitKen & Associates, LLC
I took your CodeProU course for HCS-D. Not only did I pass the test today but for the past 3-4 months you have been a virtual friend keeping me focused on new beginnings and giving direction and purpose to my day...Thank you a million times and I am looking forward to taking your OASIS-D course!Ellie C.
I highly recommend CodeProU and Lisa Selman-Holman. I took her online course and it was excellent!Katrina F.
I wanted to personally reach out and thank you for leading a great ICD-10 course! Meeting you was wonderful and I know our attendees agree.Rebekah
Just wanted you to know I completed the ICD-10 webinar series. So thorough and clear. Loved being able to take the quizzes embedded in each module. These really helped me hone my skills. The final comprehensive quiz, I took the evening before the real exam. It helped me see what my weaknesses were so I could correct them. Scored a 90% on the certification exam! Thank you, Lisa, for the best training!S.D.
Lisa's CodeProU class is the best money you will ever spend!Liz O.