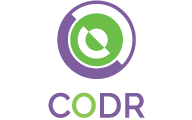 ---
CoDR is your agency's first choice for success in an industry where your home health or hospice agency needs access to only the best resources in order to keep up with fast paced change. If you are ready to experience managing your agency's coding and OASIS processes like never before, it's time to call CoDR.
With the industry's best coding and OASIS specialists on hand, Coding Done Right is dedicated to improving the performance of home health and hospice agencies nationwide. When your agency chooses to work with CoDR, you gain access to the advice and services of the industry's top coding, OASIS, and compliance consultants, each dedicated to your agency's unique needs.
As a leader in developing techniques for coding, OASIS review, and quality assurance, the team at CoDR is dedicated to leading your agency in becoming a success.  Concerned with compliance? Cost? Efficiency and Time Management? Over and over our team has proven that we can improve the processes that make agencies function efficiently and successfully.
Why we're different
Our coders and OASIS specialists are held to the highest standards in the industry, requiring minimum scores on certification exams
CoDR assigns an individual coder/OASIS specialist to each client, as well as backup staff, providing the most personalized service in the business
CoDR guarantees the work of each of its staff member, auditing the work of all staff regularly for quality
CoDR guarantees a 48-hour (two business day) turnaround on all work assigned, assuring that the processes in your agency run smoothly
CoDR specialists are cross trained to all EMR systems, assuring a quick start on all assignments, with minimal need for training
CoDR staff is ready to train your agency in ICD-10-CM, with no less than 5 ICD-10-CM Trainer/Ambassadors on staff