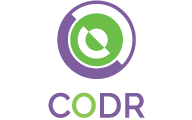 Outsourced Coding Services for Skilled Nursing & Home Care
---
CoDR (Coding Done Right) is a full-service coding and quality review agency. Our staff consists of the nation's foremost diagnosis coders and quality assurance consultants, with access to top industry resources.
CoDR is your first choice for success when you need access to only the best resources in order to keep up with fast-paced changes. If you are ready to manage ICD-10 diagnosis coding processes like never before, it's time to call CoDR. 
With the industry's best coding and specialists on hand, CoDR is dedicated to improving the performance of skilled nursing, home health and hospice agencies nationwide. When you work with CoDR, you gain access to the advice and services of the industry's top coding and compliance consultants dedicated to your unique needs.
As a leader in developing techniques for coding, OASIS and MDS review, and quality assurance, the CoDR team is dedicated to leading your agency towards success. Concerned with compliance, cost, efficiency or time management? Our team is dedicated to optimizing your processes to help your agency function efficiently and successfully.
---
What CODR Offers
Coding Services
Full-time or part-time services to assist your skilled nursing, home health or hospice organization with all coding needs

Top quality coding guaranteed

All coding services completed in 48 hours or less
We will never outsource our coding services overseas
OASIS Review
Full OASIS review

Team of COS-C & HCS-O credential experts

Experts trained in the most current industry standards and regulations for OASIS completion
PDPM/PDGM Services
Comprehensive understanding of coding challenges in both PDPM and PDGM

Audits of agency processes and coding with strategic planning for improvements
Coding Audits
Quarterly review of your agency's coding processes

Auditing services for individual coders

Expert review to assure that your coding meets all guidelines and supports your claims
Other Services
Comprehensive online training on ICD-10 through CodeProU
Operations consulting
Clinical forms review and recommendations
Documentation improvement offerings through CodeProU as well as webinar and onsite training
Quality review of your coding
Gap analysis (operational and clinical)
ICD-10 coding to reduce coding backlogs
---
Ready to take your ICD-10 diagnosis coding to the next level?
Contact CoDR today for a customized evaluation of your needs!
---